The Birdhouse @ www.thestlcardinals.com the online leader for exclusive, objective and independent coverage of the St. Louis Cardinals, providing the ultimate fan experience through community interaction with our team of experts, writers and reporters.
Ray Mileur, Founder & Publisher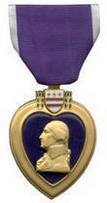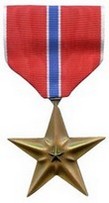 Harry Walker
Date and Place of Birth: October 22, 1916 Pascagoula, Mississippi
Died: August 8, 1999 Birmingham, Alabama
Baseball Experience: Major League
Position: Outfield
Rank: Unknown
Military Unit: 65th Reconnaissance Troop (Mechanized), 65th Infantry Division
US Army
Area Served: European Theater of Operations
Harry Walker was born in Pascagoula, Mississippi, on October 22, 1916 - a member of a distinguished baseball family. He was the son of former Washington Senators' pitcher Ewart "Dixie" Walker and the brother of Fred "Dixie" Walker, like Harry a left-handed hitting outfielder, and one-time National League batting champion.


Walker earned his nickname from his habit during at-bats of continually adjusting his cap between pitches. He began his career in professional baseball in 1937 and first appeared for the Cardinals in 1940, playing seven games and batting a lowly .185. He was back with St. Louis the following year for another seven games, but played 74 games in 1942 and batted a superb .314. In 1943, Walker was the Cardinals' regular left fielder appearing in 148 games, producing a .294 batting average and appearing in the World Series.

"The next morning after the Series," Walker told author Richard Goldstein, "Al Brazle and I were inducted in the Army at Jefferson Barracks [Missouri]. Originally we thought we were going down to Memphis to an air base, but it seems that Pete Reiser's troop commander at Fort Riley, Kansas, had a big pull at Jefferson Barracks. So we went to Fort Riley."

Walker was a private at the Cavalry Replacement Training Center (CRTC) at Fort Riley. In February 1944, he was taken seriously ill with spinal meningitis. "I almost died with it," he recalled. But Walker recovered sufficiently to play for the CRTC Centaurs baseball team. Reiser – Centaurs manager - had an impressive line-up that included Brazle, Ken Heintzelman, Lonnie Frey, Murry Dickson, Joe Garagiola and Rex Barney. The Centaurs played in the 1944 Kansas Victory League in Wichita which consisted of four service teams and two factory clubs. "All players here at camp do a full day's work," Reiser assured the Ogden Standard-Examiner on July 26, 1944. "We work out from four to six each night unless it's a game."


On July 27, 1944, the Centaurs played a War Bond game against the Toledo Mud Hens to raise $500,000 in bond sales for the purchase of a B-29 Superfortress bomber. The Centaurs won the game 11-10 as the Mud Hens committed six errors. In August 1944, the Centaurs competed in the National Semi-Pro championship tournament but were knocked out in the early rounds. The Sherman Field Flyers, based at Fort Leavenworth, Kansas, were the eventual winners behind the pitching of Herman Besse.

In September 1944, Walker, along with major leaguers Brazle, Heintzelman, George Archie and George Scharein, were assigned to the 65th Reconnaissance Troop (Mechanized), 65th Infantry Division at Camp Shelby, Mississippi. Together they were sent overseas to Europe with the 65th Infantry Division. "We stayed pretty much together all through, went about five hundred miles in combat," said Walker.

Walker earned a Bronze Star for "meritorious service in connection with military operations" and a Purple Heart for wounds received on March 22, 1945. At one time Walker's unit was ordered to hold a bridge and stop German troops trying to get across. Manning a machine gun on a Jeep, Walker was faced with an enemy that refused to stop. "So that's when I had to start shooting," he told author Frederick Turner, "and I just cut through the whole mess, and they were scattered everywhere, firing back and forth at you, and you're just out there on point like a sitting duck."

On another occasion he was on patrol when he ran into three German guards. "They came within ten feet of us," he recalled. "The only thing that saved us was they thought we were Germans retreating from fighting. Those three guards walked up to us, and one of them asked me, in German, where the Americans were. I asked them, in English, to surrender. Instead, he threw his rifle up in my face. I had a .45 caliber revolver, one that I'd bought myself ... I shot all three Germans. Five shots, and all five hit them. But it was close. That rifle was only about four feet from me when I started shooting. What saved me was that he was trying to get his safety bolt off. He couldn't get it off before I was able to get him."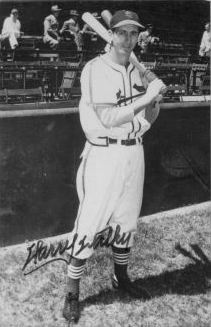 Days later the war in Europe was over and Walker's next assignment was to organize baseball games for the troops. He located earthmoving equipment in Czechoslovakia and built a ballfield in Linz, Austria. The 65th Infantry Division baseball team clinched the II Corps championship title before being defeated in the Third Army play-offs. But for Walker, the baseball season was not over. He joined the 71st Infantry Division Red Circlers along with Bob Ramazzotti, Ancil Moore, Johnny Wyrostek, Garland Lawing, Ewell Blackwell, Al Brazle, Russ Kern, Milt Ticco, Herb Bremer, Bill Ayers and Jimmy Gladd. Walker, playing centerfield, helped the team win the American League division of the Third Army baseball league and a five-game Third Army Championship Series followed in August 1945 against the National League division winners - the 76th Infantry Division Onaways. With two shutouts by Blackwell - including a no-hitter in the second game - the Red Circlers advanced to the Army Ground Force Championship Series and easily put aside the 29th Infantry Division in three games to move on to the ETO World Series against the OISE All-Stars from France.

In front of crowds of 25,000-plus at Soldiers' Field in Nurnberg, Germany, the Red Circlers (representing the Third Army) won the first game, 10-6, before losing two straight to Sam Nahem's All-Stars. In the fourth game Walker helped even the series with a two-run home run in the first inning to help the Red Circlers to a 5-0 win behind the five-hit pitching of Bill Ayers. The celebrations, however, were short-lived as the OISE All-Stars came back the next day with a 2-1 win to clinch the ETO World Series title.

In October 1945, Walker with teammates Blackwell, Lawing, Heintzelman, Maurice Van Robays and Benny Zientara joined the OISE All-Stars to play the Mediterranean champions in Leghorn, Italy.

After two years of military service, Walker returned to the Cardinals in 1946. He played 112 games and batted just .237, but by 1947 he was back to his pre-war form, if not better, and led the National League with a .363 batting average.

Walker remained in the major leagues as a player until 1951, and managed at the major league level in 1955, when he took over the Cardinals from Eddie Stanky. He managed Pittsburgh from 1965 through mid-1967 and Houston from 1968 through late 1972. After working as a scout and highly successful hitting instructor, Walker returned home to Leeds, Alabama in 1979 and became the first head coach of the University of Alabama at Birmingham baseball program. He held that position until his retirement in 1986.

Harry Walked passed away in Birmingham on August 8, 1999. He was 82 years old.
Thanks to the late Harry Walker, W P Sims of the 71st Infantry Division Association and Robert Patton of the 65th Infantry Division Association.
Created January 3, 2007. Updated March 27, 2010.
Copyright © 2010 Gary Bedingfield (Baseball in Wartime). All Rights Reserved.