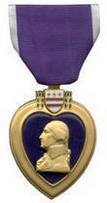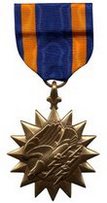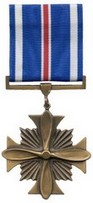 Bert Shepard
Date and Place of Birth: June 28, 1920 Dana, Indiana
Died: June 16, 2008 California
Baseball Experience: Major League
Position: Pitcher
Rank: Lieutenant
Military Unit: 55th Fighter Group USAAF
Area Served: European Theater of Operations
It was through shear self-belief and determination that Bert Shepard played baseball after the war. He is the only person to appear in a major league game with an artificial leg.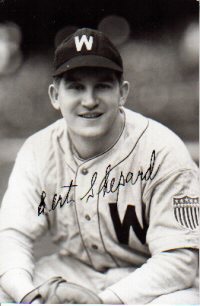 Robert E "Bert" Shepard was born in Dana, Indiana on June 28, 1920. In 1941, the lefthander was pitching with the Bisbee Bees in the Arizona-Texas League where he had a 3-5 won-loss record but was also a useful utility player appearing at first base and in the outfield.
By May 1942, Shepard was in military service with the Army Air Force. He served at Fort Benjamin Harrison, Indiana and Daniel Field, Georgia, in 1942, earning his pilot's wings the following year. He crossed the Atlantic to England on the Aquatania to join the 55th Fighter Group at Wormingford in early 1944. "From then on it was a lot of flying," he recalls.
He did, however, have some time for baseball. "In early May, we leveled off a field, laid out a diamond and started practise. Our first game was scheduled for Sunday, May 21."
Shepard had already flown 33 missions in his Lockheed P-38J Lightning, and on May 21, opening day for the 55th Fighter Group baseball season, he volunteered for his 34th mission. While attacking an airfield near Ludwigslust, east of Hamburg, Germany, his plane was hit by enemy flak, with shells tearing through his right leg and foot. Shepard was knocked unconscious and at 380mph the fighter plane crashed into the ground.
Shortly after the crash landing, First Lieutenant Ladislaus Loidl, a physician in the German Luftwaffe, arrived at the smoking wreckage in time to save the injured pilot from a group of irate farmers on whose land the plane had crashed.
Loidl, with the aid of two armed soldiers, drove the farmers away and checked to see if the pilot was still alive. "He was unconscious, his right leg being smashed, and he bled from a deep wound on his head," recalled Loidl in 1993. "I recognized that the man could be saved only with an urgent operation. My emergency hospital was not equipped for that. So I drove the wounded man to the local hospital that was headed by a colonel. When he refused to admit the 'terror flyer' as he called him, I telephoned the general on duty at the Reich's Air Ministry in Berlin and reported the case. Whereupon the general called the colonel and settled the matter. Lieutenant Shepard was admitted and operated on. A few days later I inquired about his condition and was told that he was doing fine."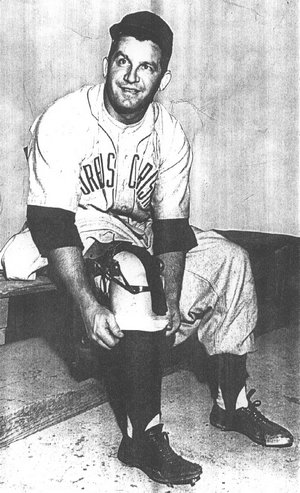 Shepard's damaged right leg had to be amputated 11 inches below the knee. After a long period of recovery he was transferred to the Stalag IX-C prison camp at Meiningen, in central Germany, and with the assistance of Doug Errey, a Canadian medic and fellow prisoner, who crafted a makeshift artificial leg, Shepard was soon playing catch.
In February 1945, Shepard returned to the United States on a prisoner exchange, as determined as ever to continue with his baseball career. Whilst at the Walter Reed Hospital in Washington, DC, Shepard met with Under Secretary of War, Robert Patterson. When Patterson asked about his plans for the future, Shepard explained that he wanted to play baseball. Sceptical but impressed with the young flier's attitude, Patterson contacted Senators' owner, Clark Griffith, and asked him to take a look at the young pitcher.
Shepard arrived at the Senators' camp on March 14. On March 29, he was signed as a pitching coach and pitched four innings against the Dodgers in a War Relief Fund game on July 10. On August 5, 1945, he made his only major league appearance. With the Senators down 14-2 to the Red Sox, Shepard came in in the fourth inning and struck out the first batter he faced, George "Catfish" Metkovich. He pitched the remainder of the game and allowed just three hits, one walk and one run.
Shepard played in the minor leagues until 1954 and then took employment as a safety engineer with IBM and Hughes Aircraft.
In May 1993, Shepard had an emotional reunion with Doctor Loidl, the man who had rescued him from the plane wreckage after he was shot down.
Bert Shepard passed away on June 16, 2008 at a California nursing home. He was 87.
German Airfield at Ludwigslust as it is today
(photos courtesy of Jim Goodspeed)
Landing Strip area
Main Building
Hangar that Bert was possibly aiming to attack
Outside hangar
Thanks to Bert Shepard for help with his biography. Thanks to Jim Goodspeed for photos of the airfield at Luwigslust and for his continued effort to find more information on Bert Shepard's time in the hands of the German forces.

Created May 13, 2007. Updated June 19, 2008.
Copyright © 2008 Gary Bedingfield (Baseball in Wartime). All Rights Reserved.