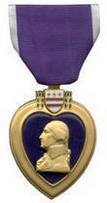 Skippy Roberge
Date and Place of Birth: May 19, 1917 Lowell, Massachusetts
Died: June 7, 1993 Lowell, Massachusetts
Baseball Experience: Major League
Position: Infield
Rank: Technician Fifth Grade
Military Unit: Company C, 4th Signal Battalion, US Army
Area Served: European Theater of Operations
Skippy Roberge was a promising young infielder from Lowell, Massachusetts, who was fulfilling every young ballplayers dreams and playing in the major leagues when military service beckoned. As a combat veteran returning to professional baseball in 1946, he was never able to achieve his pre-war potential.

Al "Skippy" Roberge was born in Lowell, Massachusetts, on May 19, 1917. He was a star athlete at Keith Academy, a private high school in Lowell, where he quarterbacked the football team, was an All-American forward on the basketball team, and played shortstop and pitched for the baseball team.

Having turned down a chance for a tryout with the Detroit Tigers, the 21-year-old second baseman was playing for Gordon's in the Pawtucketville Twilight League in 1938, the same year he led the Lowell YMCA basketball team to the National Championships. Towards the end of the season he was encouraged to approach the Boston Braves for a tryout at Braves Field. "[Casey] Stengel ordered him to don a uniform and sent him out to shortstop," explained the Lowell Sun in July 1941. "He worked in an infield which included [Elbie] Fletcher, [Tony] Cuccinello and [Eddie] Mayo. The kid scooped up grounders hit at him by George Kelly and tossed 'em to first base like Eddie Miller.

"Stengel called him into the bench and asked him to step up to the plate and drive the wood against the horsehide. Lou Fette was on the mound at the time. 'Skip' whaled a few drives to distant parts of the field, and that was enough for Stengel."

Signed by the Braves, he began his professional career in 1939 with the Bradford Bees of the Class D Pony League where he batted .292 with 67 RBIs. In 1940 he hit .301 with the Evansville Bees of the Class B Three-I League, and advanced to the Hartford Bees of the Class A Eastern League in 1941. Although, he got off to a slow start, the 24-year-old infielder soon blossomed and his manager, former major leaguer Jack Onslow, became one of his loudest promoters. On July 16, 1941, after helping the Hartford club in a 5-5 13-inning tie at Scranton, he left by overnight train to join the major league parent club.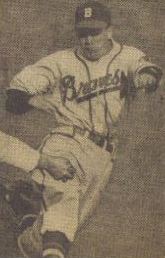 Arriving too late for the pre-game drill, Roberge was assigned Cuccinello's famous Number 3 uniform and watched both games of the Pirates-Braves doubleheader from the dugout. "Gee it was surely some surprise when Jack Onslow . . . told me I had three-quarters of an hour to grab a train out of Scranton for Boston," he told the Lowell Sun on July 17, 1941. "However, I'm not worried, I'm here to play ball and I'm ready for any duty Stengel wants me to perform."
Roberge made his major league debut against Pittsburgh on July 18, and remained with the Braves for the rest of the season, appearing in 55 games and batting .216. As a utility infielder he played 74 games in 1942 and batted .215, but his major league career was put on hold when he entered military service with the Army on January 3, 1943.

Roberge was stationed at the Recruit Reception Center at Fort Devens, Massachusetts. "I sure hope that when this fuss is over," he told the Lowell Sun on February 11, 1943, "I'll be able to take up where I left off and show Mr. Quinn [Braves president], Casey Stengel and the others that the faith they've shown in me was not misplaced. I enjoyed the big leagues and I hope I'll be able to make the grade when I return."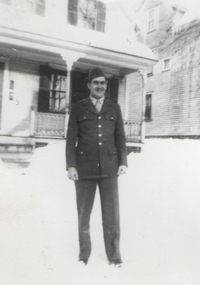 Assigned to mess duties, Roberge played baseball throughout the summer of 1943, and the Recruit Reception Center team included college players Eddie Murphy and Lou Ghecas, minor leaguer Joe Kwasniewski, and Senators infielder Bob Repass, Athletics catcher George Yankowski and future major league all-star Walt Dropo. The team beat the Philadelphia Athletics and both Boston teams during the season and Roberge, who batted .368, was named to the service all-star Major League team by the Army Times. Roberge also starred on the Recruit Reception Center basketball team during the winter of 1943-1944, but in February 1944, 17 athletes from Fort Devens were transferred to combat units.

On May 2, 1944, Technician Fifth Grade Roberge left the United States for England. He was stationed at the 10th Replacement Depot at Whittington Barracks, where he played baseball during the summer months alongside minor leaguers Harold Hinds, Marvin Crater and Leonard Frase. "While in England I was on a team which went all over teaching the finer points of the game," he later recalled.

Late in 1944, as Allied forces advanced in mainland Europe, Roberge was assigned to Company C, 4th Signal Company of the 4th Infantry Division. He was wounded during the Roer River crossing at Linnich in Germany on February 14, 1945, and recuperated at a hospital in Belgium.

In December 1945, Roberge boarded a troop ship in Marseilles, France, for the 16-day journey back to the United States, and was discharged from the Army on January 8, 1946.

After briefly visiting family and friends in Lowell, he reported to the Braves spring training camp at Fort Lauderdale in February. "Don't pinch me," he told The Sporting News on February 21, 1946, "I may wake up and find it is all a dream."


Roberge's combat injuries, combined with three years away from the game at the major league level, severely hampered his progress. He played 48 games at third base with the Braves at the start of 1946 and batted .231, while hitting .310 with the Indianapolis Indians of the American Association for the remainder of the season.

Roberge never made it back to the major leagues. In 1947, he switched to the outfield and batted .315 with the Milwaukee Brewers, but with Bama Rowell, Tommy Holmes and Johnny Hopp patrolling the Braves' outfield there was no room for the 30-year-old. He returned to the infield in 1948 but his batting average slumped to .254 with the Brewers and he was sold to the Philadelphia Athletics organization in 1949. Roberge played two seasons with the Toronto Maple Leafs of the International League, batting .257 in 1949 and .244 in 1950. He was sold to the San Antonio Missions of the Texas League for 1951 but refused to report and returned to Lowell, where he played for the Browns in the semi-pro Greater-Dracut League and coached the Keith Academy basketball team during the winter.

Roberge was 35 years old when he gave professional baseball one last shot, playing 14 games for the Little Rock Travelers of the Southern Association in 1952.

After baseball, Roberge worked for the General Electric Company until he retired in 1977, but remained extremely active in local sports by coaching youth baseball teams, coaching Keith Academy baseball and basketball teams, helping form the city's Babe Ruth youth league and playing for several local softball teams. Furthermore, he regularly bowled and played golf.

Suffering from cancer, Skippy Roberge passed away on June 7, 1993. He was 76 years old.

"A lot of people are going to miss Skippy," said Mike Skaff, former superintendent of Lowell's Parks and Recreation Department. "Not only was he a good athlete, but he was a very nice person as well. He really helped me out. And, boy, did the kids listen to him because he was in the big leagues."

"Skippy never talked about himself," his sister, the late Gertrude Marchand told me in 1996. "He did so many good things that we never knew about until after he died. He helped the boys at the boys club in Lowell and at the recreation park where all the kids went. He got them interested in baseball, coached them, formed a team and that was his life.

"He was such a humble, quiet man. He helped people and didn't want people to boast about him. It came from the heart and not for recognition. He was so good to all of us, the family and my mother and father. There are so many good things that he did and we could never find any fault or bad manners about him. He was just an unusual guy and everybody loved him. He was that kind of a man, never complained or talked against anyone. As far as I'm concerned, he is a saint and he is constantly on my mind."

Roberge was inducted in the Lowell Athletic Hall of Fame and on May 19, 1996 – on what would have been his 79th birthday – and the local school gym was dedicated to him. "It was such an honor," explained Marchand, "and a day to remember. On the wall of the gym they put a huge oil painting of him and a beautiful plaque with his name on it and the reason why he was so loved."
Created May 26, 2007. Updated March 27, 2010.
Copyright © 2010 Gary Bedingfield (Baseball in Wartime). All Rights Reserved.