Go on, why not sponsor this page for $5.00 and have your own message appear in this space.


Click here for details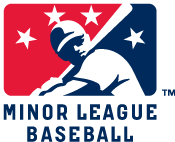 Vern Kohler
Position: Pitcher
Born: August 17, 1919 Cincinnati, Ohio
Last Known Address: Cincinnati, Ohio
Military Service: US Army (ETO)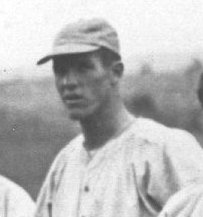 Vern Kohler, a 6-feet-3, left-hander attended Woodward High School where his coach, Herman Guastini, said he was the best three-sport player he had ever seen. Kohler went on to attend the University of Cincinnati in 1937/1938 where he studied geology but left after one year to play professional baseball.

In 1938, Kohler was with Mountain State League champions Logan (West Virginia) and posted a 15-3 record, leading the league in strike outs and ERA. Kohler had an exceptional season with the Flint Arrows in the Michigan State League in 1940, with an 18-5 won-loss record that earned him a trip to spring training with the Indians in 1941. However, he was drafted into military service in October 1941. Kohler served with the 135th Infantry Regiment of the 34th Infantry Division. He was initially at Camp Claiborne, Louisiana and went overseas in April 1942. The 34th Infantry Division were based in Northern Ireland where Kohler was involved in many of the ball games played there before leaving for the shores of North Africa in October 1942. During the North African campaign, Kohler suffered shrapnel wounds in his legs. He would later see action in Italy at Monte Cassino.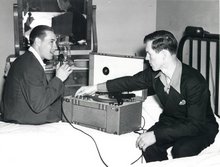 Kohler had been away from organized baseball for four years when he arrived at Spring Training with the Indians in 1946. "The 1946 season was not a happy one for many returning veterans," recalls Kohler, "as teams were overloaded with players. In my case, rather than accept a job back in the minor leagues, I chose to retire from baseball and pursue a career in electronics that lasted 40 years."

Kohler worked a radio and television engineer with Crosley Telecommunications and later worked with Cincinnati Electronics as a military electronics design engineer.

(Thanks to Vern Kohler for help with his biography)
Copyright © 2013 Gary Bedingfield (Baseball in Wartime). All Rights Reserved.