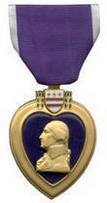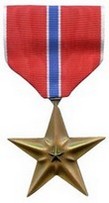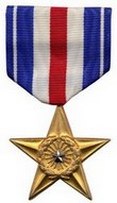 Ralph Houk
Date and Place of Birth: August 9, 1919 Lawrence, Kansas
Baseball Experience: Major League
Position: Catcher/Manager
Rank: Major
Military Unit: Company I, 89th Cavalry Reconnaissance Squadron (Mechanized), 9th Armored Division, US Army
Area Served: European Theater of Operations
Major League Stats: player on Baseball-Almanac
Major League Stats: Ralph Houk on Baseball-Almanac
Ralph Houk rose from private to major during his four years in military service. He was at the Battle of the Bulge and the Remagen crossing. He was awarded the Bronze Star, Silver Star and Purple Heart.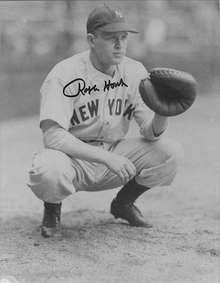 Ralph G Houk was born in Lawrence, Kansas on August 9, 1919. The fourth of four children he played high school football at Lawrence High as a blocking quarterback and linebacker, and also ran the 220-yard dash and threw the discuss for the track team. He received several scholarship offers but signed with the New York Yankees in 1939.

Houk played for Neosho in the Arkansas-Missouri League his rookie year and batted .286 with 56 RBIs. The following season he was with Joplin of the Western Association and raised his average to .313. In 1941 he joined Augusta of the South Atlantic League before putting a promising career on hold to join the Army on February 22, 1942.

Houk attended armored officers' candidate school at Fort Knox, Kentucky in 1942. Following graduation as a second lieutenant he was assigned to Fort Riley, Kansas. "I first met Houk at Fort Riley," recalled Caesar Fiore, his commanding officer for three years. "When I noticed his papers said he liked baseball and was a catcher I put him on the team. He took charge of the 9th Armored Division Spearhead team. He won the divisional title and, while on maneuvers in Louisiana, won the state title."

Houk went overseas with Company I, 89th Cavalry Reconnaissance Squadron (Mechanized) of the 9th Armored Division in July 1944. He was stationed at Tidworth, England until September when the division left for mainland Europe. The 9th Armored landed at Omaha Beach, Normandy and first went into the line in October 1944, in the relatively quiet sector along the Luxembourg-German frontier. It got its first taste of action during the Battle of the Bulge.

Houk was wounded in the calf at Willbillig, Germany during the battle, had the injury bandaged and returned immediately to combat.

"One day in the middle of the battle I sent Ralph out in a jeep to do some scouting of enemy troops," said Fiore. "After being out two nights we listed him as 'missing in action.'

"When he turned up he had a three-day growth of beard and hand grenades hanging all over him. He was back of the enemy lines the entire time. I know he must have enjoyed himself. He had a hole in one side of his helmet, and a hole in the other where the bullet left. When I told him about his helmet he said 'I could have swore I heard a ricochet.' We marked him 'absent without leave' but were glad to have him back alive."

The 9th Armored later advanced towards Germany. To reach German soil, Allied troops would need to cross the Rhine River and it was fully expected that all the river crossings had been destroyed by the retreating enemy forces.

But on March 7, 1945, the 9th Armored discovered that the Ludendorff Bridge at Remagen - which led into the German heartland - was still standing. Demolitions were in place but had failed to detonate. By midnight the same day, the bridge had been cleared of mines and explosives, hasty repairs had been completed and traffic began to cross. Houk was among the first invaders since the Napoleonic era to set foot on German soil east of the Rhine. Helping to ensure the maintenance of the bridge and the continued flow of traffic was a young staff sergeant with the 276th Engineer Combat Battalion - Warren Spahn.

Later promoted to the rank of captain he led platoons into trouble spots. "I sent him on three missions in April of 1945 and one day he returned with nine prisoners of war," recalled Fiore. "His reports invariably had an undetermined number of enemy killed."

Houk received the Purple Heart, Silver Star, Bronze Star with oak leaf cluster, four campaign stars and clusters during his service in Europe. "He was an extremely popular platoon commander," Fiore explained. "His baseball training helped."

Following the German surrender in May 1945, Houk teamed up with Ken Trinkle for the 9th Armored Division baseball team that made it to the play-offs of the 1945 ETO World Series. Another teammate was minor leaguer Ed Musial, Stan's younger brother.

Houk left the Army with the rank of major and joined the Yankees as a back-up catcher in 1947, hitting .272 in 41 games. He spent the next seven seasons as Berra's back-up, before turning his attention to managing. After three seasons as skipper of the Denver (American Association) farm club and three years as a Yankees' coach, Houk replaced Casey Stengel at the Yankees' helm in 1961.

Time magazine described Houk as "a rigidly self-disciplined technician," in October 1961, who "arrives at Yankee Stadium four hours before game time, consults with his coaches and studies line-up cards in a paneled office that is necessarily equipped with a handy silver spittoon. He takes careful notes during pregame batting and fielding practice. 'That way,' he says, 'I might notice that one of their guys is hurt, or pick up one or two other little things.'"

He won World Championships his first two seasons and the American League pennant in 1963.

"Being in the war probably helped my managing," Houk later commented. "It made me understand the problems young men have and the pressures they go through not only in a war but in baseball."

Houk served as Yankees' vice president and general manager until May 1966, before returning to the dugout to lead the Yankees. From 1974 to 1978, Houk managed the Tigers, and from 1981 to 1984 he managed the Red Sox. Houk was named as the Twins' vice president in November 1986.

Ralph Houk is inducted in the Kansas Sports Hall of Fame, and lives in retirement in Winter Haven, Florida.

Created July 5, 2006. Updated January 26, 2008.

Copyright © 2015 Gary Bedingfield (Baseball in Wartime). All Rights Reserved.