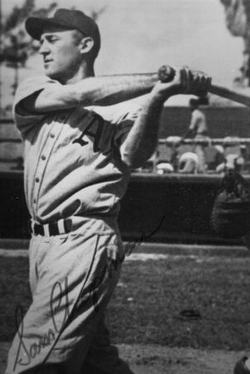 Samuel B "Sam" Chapman was born on April 11, 1916 in Tiburon, California. A five-sport letterman at Tamalpais High School, he went on to become an All-American in football and baseball at the University of California, leading the Golden Bears to the 1938 Rose Bowl victory.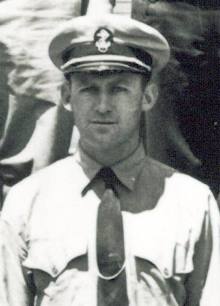 Despite being drafted by the Washington Redskins, Chapman chose baseball over football and signed with the Philadelphia Athletics in 1938, immediately joining the major league team in May without playing a single minor league game. Chapman made his debut on May 16 and played 114 games his rookie year, batting .259 with 17 home runs and 63 RBIs.
Over the next few seasons Chapman developed into an outstanding all-round ballplayer. In 1941, he batted .322 along with 25 home runs and 106 RBIs, despite the Athletics finishing in last place. However, Chapman's career was put on hold when military service beckoned the 25-year-old on November 1, 1941.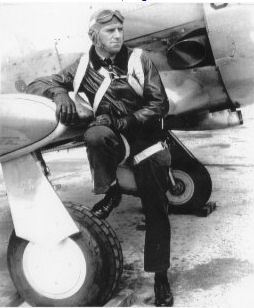 Chapman served with the Navy as a chief specialist in athletics at Norfolk Naval Training Station in 1942. He later made an application for flight training and left Norfolk in June of that year for preliminary flight instruction at Anacostia NAS in Washington, DC. In September 1942, he was transferred to Corpus Christi NAS for advanced instruction as a torpedo bomber pilot, receiving his wings and being commissioned an ensign in March 1943. Chapman later served at NAAS Waldron Field, Texas as a flight instructor.
During his service years Chapman still had the opportunity to play baseball. In 1942, he was with the Norfolk NTS team. He also played in the June 15, 1942 five-inning baseball game at the Polo Grounds, New York, as part of an all-sports carnival to raise funds for Army-Navy Relief and the July 7, 1942 Service All-Stars game at Cleveland against the American League All-Stars. Chapman was also part of the baseball teams at Corpus Christi NAS and NAAS Waldron Field.
Lieutenant (jg) Chapman was discharged from service in September 1945 and rejoined the Athletics for nine games before the season ended. Chapman was an all-star in 1946, clouting 20 home runs in 146 games. Although he never returned to the form he had shown in 1941, before military service, he was a mainstay of the Athletics through 1950, hitting as many as 24 home runs in one season (1949). He was traded to the Indians in May 1951 and joined Oakland of the Pacific Coast League the following year, retiring as a player in 1954. He played more than 1300 games at the major league level and hit 180 home runs.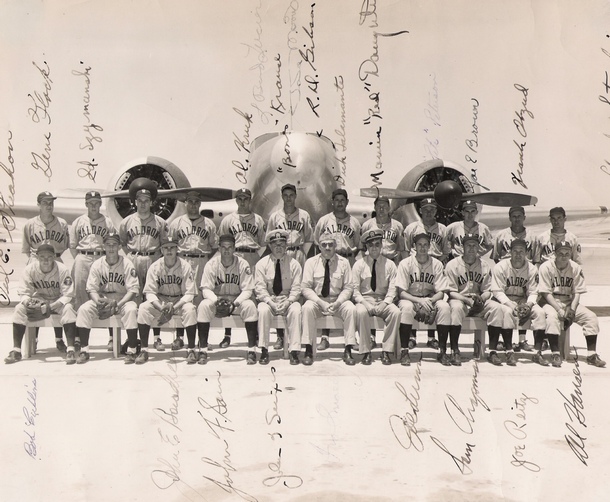 NAS Waldron ball team in 1944. Sam Chapman is front row, third from right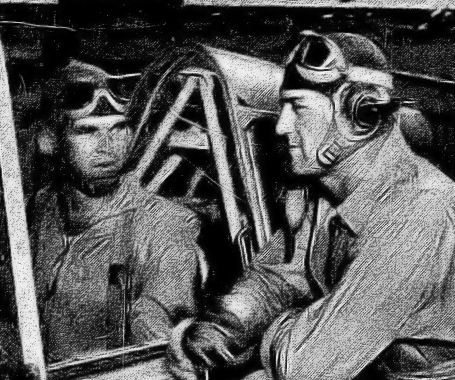 Lt Sam Chapman (right) instructs Johnny Sain in the cockpit of a Navy fighter plane at NAS Corpus Christi
After leaving baseball, Chapman became an inspector for the Bay Area Air Quality Management District. He passed away at an assisted-living residence in Kentfield, California on September 22, 2006, at the age of 90.
Sam Chapman has been inducted into the Marin Athletic Hall of Fame, Bay Area Sports Hall of Fame, National Collegiate Football Hall of Fame and Philadelphia Athletics Historical Society Wall of Fame. A statue of Chapman is going to be installed at the Tiburon ferry landing.
Created March 5, 2008.