Go on, why not sponsor this page for $5.00 and have your own message appear in this space.


Click here for details



Those Who Died That Others Might Be Free
John Zayak
Date and Place of Birth: 1922 East Millsboro, Pennsylvania
Date and Place of Death: June 3, 1945 Atlantic Ocean, near Nantucket Light, Massachusetts
Baseball Experience: High School
Position: Third Base
Rank: Ensign
Military Unit: US Navy
Area Served: United States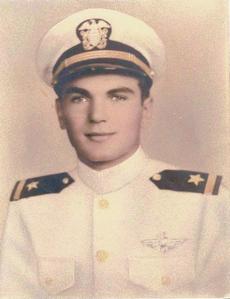 John Zayak was born in East Millsboro, Pennsylvania in 1922. He attended Brownsville High School where coach Earl Bruce rated him as "one of that school's top notch baseball stars." The Brownsville high school team won WPIAL (western Pennsylvania) Class AAA crowns in 1940. No championship game was played but the team was awarded the title based on Gardner points.
After high school graduation he worked in the local coal mines. "The mines sponsored baseball teams which played other local teams," explains Marian Swinker, family genealogist, and daughter of John Zayak's niece. "Back then there was no TV so local baseball games were well attended. The mines tended to give the easier jobs to their players so they would not be too tired to perform. In essence, this sometimes amounted to almost a semi-pro team. John played for Maxwell Mine in the Big Ten League against other local mines in Fayette and Washington Counties in 1942."
Zayak served as a fighter pilot with the US Navy in the United States and was assigned to the Night Attack and Combat Training Unit (NACTU). On June 3, 1945, Ensign Zayak was attempting to land his Grumman F6F Hellcat on an aircraft carrier in the Atlantic Ocean off Nantucket Light, Massachusetts. At 4.47am, his plane crashed into the sea. After a long and thorough search of the area his body was not found and John almost definitely went down with his plane.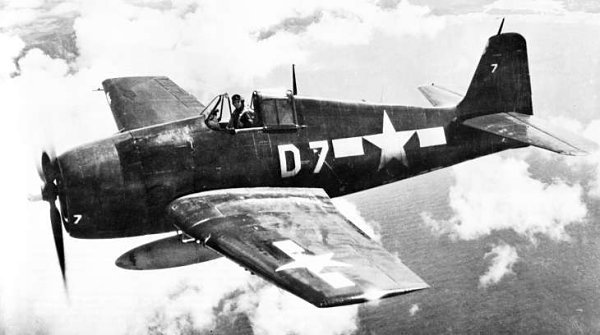 "John was a capable officer and was very popular with all who knew him," wrote Captain F C Sutton to John's grieving mother a short time later. "His energy and enthusiasm in the performance of his duties reflected great credit both on himself and the Navy. We, with you, feel his loss deeply. Your consolation must come from the knowledge that he gave his life for his country."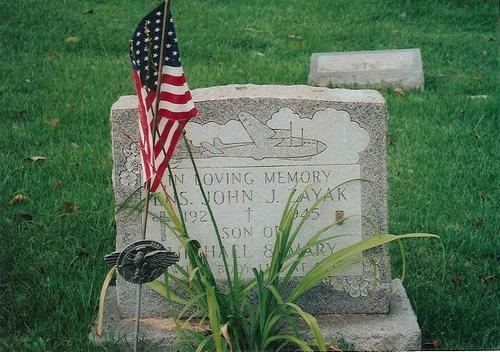 John Zayak's marker in East Millsboro, PA.
Thanks to Marian Swinker (family genealogist), Joe Hughes and Marie Mayer for help with this biography.
Added September 21, 2006. Updated January 8, 2007.
Copyright © 2008 Gary Bedingfield (Baseball in Wartime). All Rights Reserved.