Go on, why not sponsor this page for $5.00 and have your own message appear in this space.


Click here for details



Those Who Died That Others Might Be Free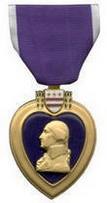 Eugene Westover
Date and Place of Birth: circa. 1914 Missouri
Date and Place of Death: December 12, 1944 Luxembourg
Baseball Experience: College
Position: Unknown
Rank: Private First Class
Military Unit: 36th Armored Infantry Regiment, 3rd Armored Division US Army
Area Served: European Theater of Operations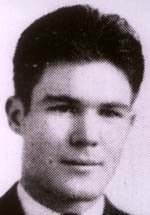 Eugene J. "Peaches" Westover was born in Missouri in 1914. He attended Drury University in Springfield, Missouri between 1933 and 1938, and is still considered one of Drury's best athletes. He was a standout in baseball, track and basketball. On the basketball court in 1937 he was "the most outstanding forward in the MCAU and by far the classiest player Drury has seen in years."
The William Jewell College head basketball coach once stated, "The best player our conference has seen in many years is "Peaches" Westover. The kid can do anything."
Eugene graduated from Drury with a degree in Economics. He moved to San Antonio, Texas, where he married Martha Puddephatt in June 1940.
He entered military service in November 1943 and served with the 36th Armored Infantry Regiment, 3rd Armored Division in Europe. private First Class Westover was killed in action on December 12, 1944 during the Battle of the Bulge. His body was not recovered until January 1, 1945.
Eugene "Peaches" Westover was elected to the Drury University All-Sports Hall of Fame in 1995.
Thanks to Davis O Barker for help with this biography. Some of this information was obtained from the Drury University website. Thanks also to Jan Ploeg of The Netherlands for identifying Westover's military unit.
Added December 15, 2006. Updated November 24, 2011.
Copyright © 2011 Gary Bedingfield (Baseball in Wartime). All Rights Reserved.