Go on, why not sponsor this page for $35.00 and have your own message appear in this space.


Click here for details



Those Who Died That Others Might Be Free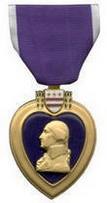 James Trimble
Date and Place of Birth: 1926 Bethesda, Maryland
Date and Place of Death: March 1, 1945 Iwo Jima
Baseball Experience: Signed Professional Contract
Position: Pitcher
Rank: Private
Military Unit: 4th Platoon, 3rd Reconnaissance Company, 3rd Marine Division USMC
Area Served: Pacific Theater of Operations
"His name will not be forgotten and his brave spirit will continue to inspire us in tough battles that lie ahead."
Major General Graves Erskine, Third Marine Division commander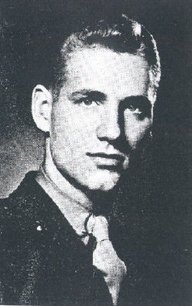 James "Jimmie" Trimble III was born in Bethesda, Maryland in 1926. He grew up in Chevy Chase, Maryland where he filled his time playing baseball and going to watch the Senators at Griffith Stadium.
Trimble attended St Albans, a prep school in Washington, DC, where he was a star athlete. He played football, captained the basketball team and stunned onlookers with his blistering fastball and hard breaking curve. In his time at St Albans, Trimble hurled three no-hitters and was never defeated. His coach, Bill Shaw, who was a member of the 1932 US Olympic baseball team, considered Trimble one of the finest prospects he had ever seen.
Trimble's mound heroics caught the attention of Senators' owner, Clark Griffith, who invited him to a tryout during his senior year on May 29, 1943. Griffith wanted to sign the youngster on the spot but Trimble's mother insisted he finish school. Instead, Griffith gave him a $5,000 signing bonus and agreed to pay for a four-year scholarship at Duke University.
"Conservatively speaking," wrote Joe Holman in the Washington Times-Herald, "the happiest boy in Washington, DC, today is Jimmy Trimble, St Albans School's right-handed pitching ace, who yesterday signed a contract with the Washington Club and its president, Clark Griffith."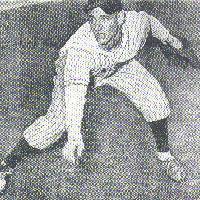 Trimble attended Duke in 1943 and played fall baseball for coach Jack Coombs, a former major leaguer. Trimble hoped to enter officer training at Duke but was rejected due to defective sight in one eye. Instead, he enlisted with the Marines in early 1944.
Private Trimble took basic training at Parris Island, South Carolina where he had the opportunity to pitch for the base team.
In July 1944, Trimble headed to the South Pacific to join the Third Marine Division, but not before he and his girlfriend, Christine White, had made an agreement to marry on his return. Miss White had attended Woodrow Wilson High School close to St Albans, where she had been voted "prettiest blonde." Christine White later became a successful actress, appearing in TV series such as Bonanza, Perry Mason and The Fugitive.
Private Trimble's first taste of combat was on Guam where he was involved in mopping up the remaining Japanese resistance. Once hostilities ceased on the island, he had the opportunity to pitch for the Third Marine Division baseball team while they were stationed at Camp Witek on Guam. Pitching against many former professional players, Trimble had phenomenal success, including a string of 21 straight wins. He also pitched in the Little World Series and became quite a celebrity in camp.
In February 1945, the Third Division left Guam bound for Iwo Jima. "Yes, Mon, I am going into combat," he told his mother in a letter dated February 18, 1945.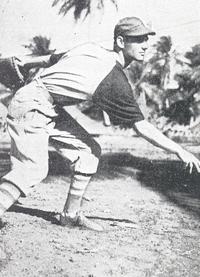 Iwo Jima, 750 miles south of Tokyo, is the middle island of the three tiny specks of the Volcano Islands. Five miles long with Mount Suribachi at the southern tip, the island is honeycombed with excoriated volcanic vents. Hundreds of natural caves communicate with deep sulphur-exuding tunnels. Steep and broken gulleys cut across the surface, ragged sea cliffs surround it. Only to the south is there level sand, but it is fine, shifting, black pumice dust making the beaches like quicksand and rendering it impossible to dig a fox-hole when in need of cover.

The island was riddled with pillboxes, gun-pits, trenches and mortar sites and a three-day naval bombardment beginning on February 16 was intended to rid the island of much of its defense. But despite its enormity the bombardment had minimal effect.
On February 24, 1945, the Third Marine Division went ashore. They were soon suffering heavy casualties from Japanese rocket attacks launched from a hill known as Number 362. On February 27, Trimble's platoon commander asked for eight volunteers to locate the position of the rocket sites. Private Trimble was among the first to volunteer.
The following night, four two-man reconnaissance teams were in foxholes ahead of the rest of the platoon. At midnight a flare signalled an attack, and immediately Japanese soldiers were among the American Marines in their foxholes.
There was shouting and screaming, rifle shots and grenade explosions. In the chaos, Trimble suffered a bayonet wound to his right shoulder while still in his foxhole. Then two grenades exploded, severely wounding him. Seconds later a Japanese soldier with a mine strapped to his body jumped in the foxhole, wrapped himself around Jimmie Trimble and detonated the mine, killing himself and the young ball player.
Two months after his death, Baza Garden Baseball Field, Third Marine Division's home ground on Guam was renamed Trimble Field. "Private Trimble was an outstanding member of the Third Marine Division All-Star baseball team," announced Major General Graves Erskine, Division commander. "His name will not be forgotten and his brave spirit will continue to inspire us in the tough battles that lie ahead."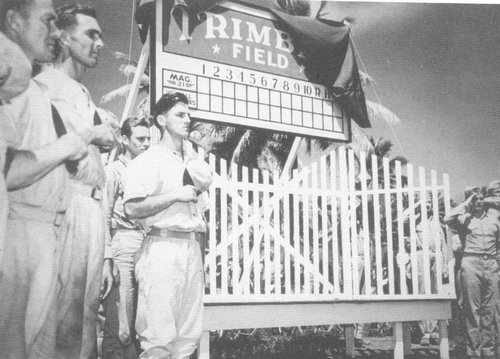 A memorial service was later held at the Washington Cathedral and Trimble was buried in Rockcreek Cemetery in Washington, DC.
Sixty years after his death, on March 12, 2005, a crowd of 1,000 people gathered at a new baseball field on Guam to see it named Trimble Baseball Field. "As part of the Yona, Guam, community," said President Bush in remarks read at the dedication, "this baseball field will serve as a lasting tribute to Private Trimble, a talented baseball player and outstanding Marine whose exemplary service in combat reflected how he lived his life with character and courage."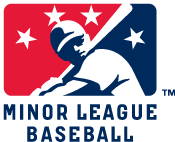 On Sunday, March 9, 2008, a new ball field on Guam was named in Trimble's honor.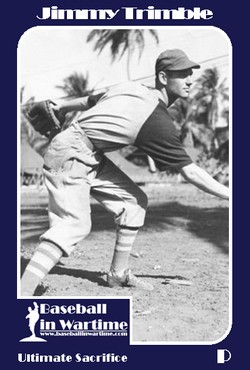 Thanks to James C Roberts for help with this biography.
Added September 18, 2006. Updated March 28, 2008.
Copyright © 2008 Gary Bedingfield (Baseball in Wartime). All Rights Reserved.