Go on, why not sponsor this page for $5.00 and have your own message appear in this space.


Click here for details



Those Who Died That Others Might Be Free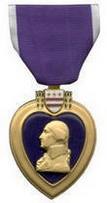 John Shuler
Date and Place of Birth: August 15, 1912 Camden, New Jersey
Date and Place of Death: May 18, 1944 Italy
Baseball Experience: Amateur
Position: Unknown
Rank: Staff Sergeant
Military Unit: 349th Infantry Regiment, 88th Infantry Division US Army
Area Served: Mediterranean Theater of Operations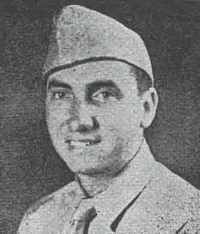 John Shuler was born John E Szuler on August 15, 1912 in Camden, New Jersey. He graduated from Camden High School and later attended the Spring Garden Institute. Shuler was very active in basketball and baseball in the local area.
He entered the service in July, 1942, and trained at Camp Gruber OK, Fort Sam Houston TX, and Shreveport LA before going overseas a year ago. He was attached to the American Rangers.
Staff Sergeant John Shuler was killed in action on May 18, 1944 in Italy. He had been commended for heroism in aiding in the rescue of a seriously wounded fellow soldier who was carried from a foxhole under heavy enemy fire.
A solemn requiem mass was held for Shuler at St Joseph's Church in Gloucester Township, New Jersey. John Shuler is buried in St Joseph's Cemetery.
Added September 19, 2006
Copyright © 2008 Gary Bedingfield (Baseball in Wartime). All Rights Reserved.