Go on, why not sponsor this page for $5.00 and have your own message appear in this space.


Click here for details



Those Who Died That Others Might Be Free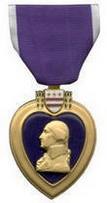 Howard Shea
Date and Place of Birth: Medford, Massachusetts
Date and Place of Death: 1943 Pacific
Baseball Experience: Semi-Pro
Position: Unknown
Rank: Corporal
Military Unit: US Army
Area Served: Pacific Theater of Operations
Howard F Shea was born in Medford, Massachusetts. He was a well-known semi-pro player in the local area.
Shea entered military service in 1941 and served with the US Army. He left for the the Pacific in 1942. Corporal Shea was killed in action in 1943.
Added November 24, 2006.
Copyright © 2007 Gary Bedingfield (Baseball in Wartime). All Rights Reserved.