Go on, why not sponsor this page for $5.00 and have your own message appear in this space.


Click here for details



Those Who Died That Others Might Be Free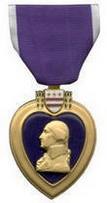 William Sands Jr
Date and Place of Birth: Springfield, Massachusetts
Date and Place of Death: 1943 Place Unknown
Baseball Experience: High School
Position: Unknown
Rank: Sergeant
Military Unit: US Army
Area Served: Unknown
William Sands Jr was born in Springfield, Massachusetts. He was a baseball and basketball star at Technical High School in Springfield.
Sergeant Sands served with a US Army armored force and sailed overseas in May 1942. He was reported missing in March 1943. It was later confirmed that Sergeant Sands died while overseas.
In 1950, Springfield named a street after William Sands Jr.
Thanks to Dave Berry at www.pathfinderhistoricalconsultants.com for help with this biography.
Added November 24, 2006. Updated January 3, 2007.
Copyright © 2007 Gary Bedingfield (Baseball in Wartime). All Rights Reserved.