Go on, why not sponsor this page for $5.00 and have your own message appear in this space.


Click here for details



Those Who Died That Others Might Be Free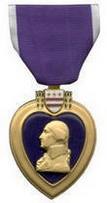 Emil Potzer
Date and Place of Birth: January 1, 1919 Plymouth, Pennsylvania
Date and Place of Death: June 15, 1944 Normandy, France
Baseball Experience: College
Position: unknown
Rank: First Lieutenant
Military Unit: Company C, 359th Infantry Regiment, 90th Infantry Division
Area Served: European Theater of Operations
Emil "Bish" Potzer was born on January 1, 1919 in Plymouth, Pennsylvania. Plymouth was a coal mining area and money was scarce for the Potzer family. Yet, the high school standout athlete earned a degree from Rutgers University, working at a bar in a hotel to earn his way. "[He] knocked himself out to get a college education," remembers classmate Leonard Weissburg. "[Emil was] just a generally nice person."
At Rutgers, Potzer played varsity baseball and football and was an ROTC cadet. He entered the Army immediately upon graduating in May 1943 and was commissioned as a second lieutenant in September 1943.
By mid-1944, Potzer was a first lieutenant serving with Company C, 359th Infantry Regiment, 90th Infantry Division in France. He was killed in action just nine days after landing in France on June 15, 1944.
First Lieutenant Potzer is buried at the Normandy American Cemetery in France.
Some of this information was obtained from the Oral History Archives of Rutgers University.
Added October 23, 2006. Updated November 21, 2006.
Copyright © 2008 Gary Bedingfield (Baseball in Wartime). All Rights Reserved.