Go on, why not sponsor this page for $5.00 and have your own message appear in this space.


Click here for details



Those Who Died That Others Might Be Free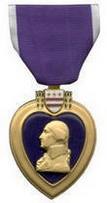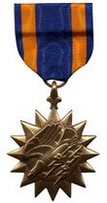 Mitchell Parks
Date and Place of Birth: 1917 Elkhart, Texas
Date and Place of Death: March 31, 1945 Pacific Ocean
Baseball Experience: College
Position: Unknown
Rank: Captain
Military Unit: US Marine Corps
Area Served: Pacific Theater of Operations
Mitchell L Parks was born in Elkhart, Texas in 1917. He attended Baylor University where he was a star in baseball, football and basketball from 1934 to 1938.
Serving with the Marine Corps, Captain Parks was a pilot and participated in attacks on Japan and Iwo Jima. He was killed in action on March 31, 1945. His mother and wife, were notified he was missing in late April, but it was not until May 5 they were informed he had been killed.
Mitchell Parks earned the Air Medal with Gold Star and the Purple Heart. His body was never recovered. He is remembered at the Honolulu Memorial in Hawaii.
Added May 21, 2008.
Copyright © 2008 Gary Bedingfield (Baseball in Wartime). All Rights Reserved.