Go on, why not sponsor this page for $5.00 and have your own message appear in this space.


Click here for details



Those Who Died That Others Might Be Free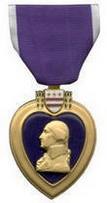 John Ogden Jr
Date and Place of Birth: 1923 Delaware County, Pennsylvania
Date and Place of Death: August 1944 France
Baseball Experience: College
Position: Pitcher
Rank: Private
Military Unit: US Army
Area Served: European Theater of Operations
John M Ogden Jr was born in Delaware County, Pennsylvania in 1923. His father, John "Jack" Ogden, had played professional baseball with the Baltimore Orioles' team that won seven straight International league pennants, and also played in the majors for the New York Giants, St Louis Browns and Cincinnati Reds. John Sr later became farm director of the Philadelphia Phillies.
John Jr, a pitcher like his father, had an outstanding college career at Swarthmore College in Pennsylvania. In 1941, his father left the employment of the Phillies and purchased the Elmira franchise in the Eastern League from the Brooklyn Dodgers. John Jr assisted his father with the running of the Elmira Pioneers until he entered military service on September 8, 1943.
Private Ogden served in Europe with the US Army. He was killed in action in France during August 1944.
Thanks to Davis O Barker for help with this biography.
Added October 23, 2006.
Copyright © 2008 Gary Bedingfield (Baseball in Wartime). All Rights Reserved.