Mike Moroz
Date and Place of Birth:
1916 Transcona, Manitoba, Canada
Date and Place of Death:
August 9, 1944 Normandy, France
Baseball Experience:
Amateur
Position:
Outfield
Rank:
Trooper
Military Unit:
18th Armored Car Regiment, 12th Manitoba Dragoons
Area Served:
European Theater of Operations
Mike and Harry Moroz were inseparable brothers growing up in Manitoba. They both would serve together in Europe, but neither would return.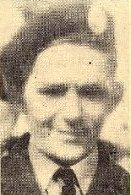 Michael "Mike" Moroz was born in 1916 in Transcona, Manitoba in Canada. Mike and Harry were the only sons of Mr and Mrs Alexander Moroz and attended Central School in Transcona where they both excelled in sports. Mike and Harry were both excellent hockey players. In 1935, Harry played in goal for the Winnipeg Monarchs, Memorial Cup junior champions of Canada, and he would go on to play senior hockey for the Flin-Flon Bombers in the Saskatchewan Senior League. But for Mike baseball was the number one game. He was an excellent outfielder and played for the Transcona Trojans, the local champions.
In July 1942, Mike and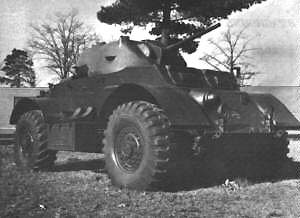 Harry both enlisted. Harry joined the Royal Canadian Air Force while Mike went into the Army. Mike was trained as a wireless operator and armored car driver in Dundurn, Portage la Prairie and Camp Borden. In June 1943, Mike said goodbye to his wife, Margaret and young son Melvin, and left Canada for Britain with the 18th Armored Car Regiment of the 12th Manitoba Dragoons in preparation for the invasion of mainland Europe.
Flying Officer Harry Moroz was also in Britain at this time with 408 Squadron - serving as aircrew on Avro Lancasters. On March 23, 1944, Harry Moroz was killed during a raid over Frankfurt.
On July 8, 1944, Trooper Mike Moroz and the 18th Armored Car Regiment arrived at Normandy in France. They were soon in combat. On August 9, Moroz was driving the lead Scout armored car when an 88mm armor-piercing shell scored a direct hit. Lance Corporal Mike Slator, a 17-year-old from Winnipeg and Trooper Mike Moroz were both killed instantly.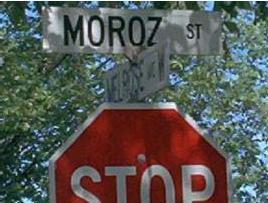 Moroz is buried in the Bretteville-sur-Laize Canadian War Cemetery in Calvados, France.