Go on, why not sponsor this page for $5.00 and have your own message appear in this space.


Click here for details



Those Who Died That Others Might Be Free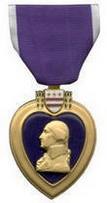 William Maloney
Date and Place of Birth: 1916 Hartford, Connecticut
Date and Place of Death: June 7, 1944 Normandy, France
Baseball Experience: Amateur
Position: Unknown
Rank: Corporal
Military Unit: B Company, 1st Battalion, 508th Infantry Regiment, 82nd Airborne Division
Area Served: European Theater of Operations
William F Maloney was born in Hartford, Connecticut in 1916. He entered military service on December 14, 1942 and served with the 508th Parachute Infantry Regiment (PIR), 82nd Airborne Division.
In March 1944, as part of the invasion build-up, the 508th PIR was posted overseas. They were based in Nottingham, England, where Maloney had the chance to play baseball before going into combat. On Sunday, May 28, 1944, an enthusiastic crowd of 7,000 fans gathered at Meadow Lane soccer ground to see the 508th Red Devils play an exhibition game against the locally based 505th PIR Panthers. The Red Devils were far superior to the Panthers, winning 18-0.
Eight days later, as night fell on June 5th, Maloney and the men of the 508th - faces blackened and hearts racing - boarded transport planes for the flight across the English Channel. That night over France, 24,000 Allied paratroopers ascended through the darkness into chaos and confusion. Corporal Maloney was killed in action the following day. He is buried at the American Military Cemetery in Normandy, France.
Thanks to Dave Berry at www.pathfinderhistoricalconsultants.com for help with this biography.
Added September 19, 2006. Update January 3, 2007.
Copyright © 2007 Gary Bedingfield (Baseball in Wartime). All Rights Reserved.