Go on, why not sponsor this page for $5.00 and have your own message appear in this space.


Click here for details



Those Who Died That Others Might Be Free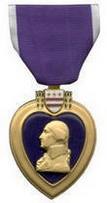 Earl "Fritz" Guessford
Date and Place of Birth: circa 1909 Halfway, Maryland
Date and Place of Death: August 27, 1944 France
Baseball Experience: Semi-Pro
Position: Unknown
Rank: Private
Military Unit: US Army
Area Served: European Theater of Operations
Earl M "Fritz" Guessford was born around 1909 at Halfway, Maryland. He played semi-pro baseball with the Williamsport Wildcats of the Washington County League before the war.
He entered military service on October 23, 1943 and trained at Camp Croft, South Carolina. Private Guesfford went overseas in April 1944 and was killed in action in France on August 27, 1944.
Added September 17, 2008.
Copyright © 2008 Gary Bedingfield (Baseball in Wartime). All Rights Reserved.