Go on, why not sponsor this page for $5.00 and have your own message appear in this space.


Click here for details



Those Who Died That Others Might Be Free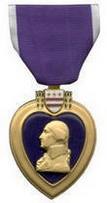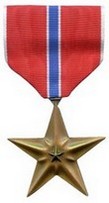 Arthur Greims
Date and Place of Birth: 1914 Drexel Hill, Pennsylvania
Date and Place of Death: December 10, 1944 France
Baseball Experience: College
Position: Unknown
Rank: Second Lieutenant
Military Unit: 23rd Tank Battalion, 12th Armored Division US Army
Area Served: European Theater of Operations
Arthur Greims had played college baseball on the same team as Bill "Swish" Nicholson. But while Nicholson put in an all-star performance with the Chicago Cubs, Greims battled the Nazis in Europe.
Arthur W Greims Jr was born in Drexel Hill, Pennsylvania in 1914. Greims attended Washington College in Pennsylvania where he played football and baseball. He was part of the 1934 football team that was undefeated that year, and he played baseball with future major leaguer Bill "Swish" Nicholson.
On April 1, 1942, Greims entered military service. He served in Europe with the 23rd Tank Battalion, 12th Armored Division. On December 8, 1944 the 12th Armored went into combat for the first time. Second Lieutenant Greims died from wounds received in combat two days later on the 10th. He posthumously awarded the Bronze Star and Purple Heart.
John Lord, a classmate of Greims at Washington College, dedicated a Pin Oak tree in his memory. His tree is identified by a plaque bearing the initials AWG and was planted near the gymnasium at the college.
Added August 11, 2006
Copyright © 2007 Gary Bedingfield (Baseball in Wartime). All Rights Reserved.