Go on, why not sponsor this page for $5.00 and have your own message appear in this space.


Click here for details



Those Who Died That Others Might Be Free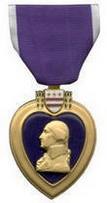 Frank Fabian
Date and Place of Birth: 1914 Chicago, Illinois
Date and Place of Death: February 9, 1944 Cassino, Italy
Baseball Experience: Amateur
Position: Unknown
Rank: Staff Sergeant
Military Unit: US Army
Area Served: Mediterranean Theater of Operations
Frank A Fabian was born in 1914 in Chicago, Illinois. He attended Gage Park High School where he played baseball in addition to playing right tackle on the football team and was a member of the swimming team.
Fabian went on to coach the Gage Park High School baseball team and a played ball with the Fuka Hat Company team.
He entered military service with the Army on November 25, 1941, and went overseas in 1942. Staff Sergeant Fabian was a veteran of the North Africa and Sicily campaigns. He was killed in action during the battle for Monte Cassino in Italy on February 9, 1944.
Frank Fabian had been engaged to Miss Lorraine Roche, whom he had planned to marry on a furlough he was expecting after two years overseas.
Added June 26, 2007.
Copyright © 2007 Gary Bedingfield (Baseball in Wartime). All Rights Reserved.