Go on, why not sponsor this page for $5.00 and have your own message appear in this space.


Click here for details



Those Who Died That Others Might Be Free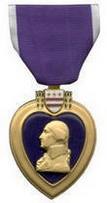 Roger Dobbins
Date and Place of Birth: circa 1919 Marinette, Wisconsin
Date and Place of Death: January 21, 1943 Southwest Pacific
Baseball Experience: Semi-Pro
Position: Unknown
Rank: Private
Military Unit: US Army
Area Served: Pacific Theater of Operations
Roger W Dobbins was born in Marinette, Wisconsin in 1919. He was a well-known semi-professional player in the local area.
Private Dobbins served with the Army in the Pacific and was killed in action on January 21, 1943.
Added September 17, 2008.
Copyright © 2008 Gary Bedingfield (Baseball in Wartime). All Rights Reserved.