Go on, why not sponsor this page for $5.00 and have your own message appear in this space.


Click here for details



Those Who Died That Others Might Be Free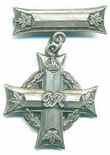 Roger Carroll

Date and Place of Birth: January 9, 1911 Middleboro, MA
Date and Place of Death: March 8, 1945 Xanten, Germany
Baseball Experience: Amateur
Position: Unknown
Rank: Major
Military Unit: B Company, Royal Hamilton Light Infantry, Canadian Army
Area Served: European Theater of Operations

As a youngster, Roger Carroll's parents left the United States to live in Canada. He would serve his adopted country and lose his life on the battlefields of Germany.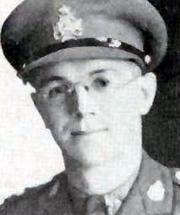 Roger J L Carroll was born in Middleboro, Massachusetts on January 9, 1911. At a young age his family moved to Brantford in Ontario, Canada where he excelled in baseball, rugby and basketball at Brantford Collegiate Institute. After his school days Carroll continued his interest in baseball and served for many years as the Secretary-Treasurer for the Brantford Red Sox of the Senior Intercounty Baseball League in Ontario.

In 1935, Carroll enlisted as a private with the Dufferin and Haldimand Rifles of the Non-Permanent Active Militia (NPMA) - the name of Canada's part-time volunteer military force. In May 1940, he gave up his job with the Hurley Printing Company and went on active service. After a brief time at Borden with the 2nd Canadian Division, Carroll was sent to England with the Royal Hamilton Light Infantry (RHLI) in July. Carroll spent three years in England and returned to Canada in October 1943. He served for eight months as an instructor at Camp Ipperwash near Kettle Point, Ontario before returning overseas.

On March 8, 1945 Major Carroll's battalion of the RHLI was part of a large-scale attack on German forces at Xanten in Germany. He was killed during a mortar attack by the enemy. Major Roger Carroll is buried at the Groesbeek Canadian War Cemetery in Holland.

Added August 13, 2006

Copyright © 2007 Gary Bedingfield (Baseball in Wartime). All Rights Reserved.