Go on, why not sponsor this page for $5.00 and have your own message appear in this space.


Click here for details



Those Who Died That Others Might Be Free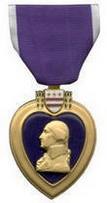 Howard Barnhart
Date and Place of Birth: Connellsville, Pennsylvania
Date and Place of Death: October 30, 1944 St Denis, France
Baseball Experience: Amateur
Position: Second Base
Rank: Private
Military Unit: US Army
Area Served: European Theater of Operations
Howard D Barnhart was born in Connellsville, Pennsylvania. He attended Connellsville High School and played baseball with the local American Legion team.
Howard and his brother, Frederick, were a regular sight at Fayette Field in Connellsville, playing baseball with local teams including Stoneys and the Connellsville Hornets of the Fay-West League.
Howard and Frederick both entered military service early in the war, serving with infantry divisions in Europe. Private Howard Barnhart lost his life at St Denis, France on October 30, 1944. Two months later his brother, Frederick, was reported missing but later discovered to be safe and alive as a German prisoner-of-war.
Added December 19, 2006.
Copyright © 2013 Gary Bedingfield (Baseball in Wartime). All Rights Reserved.