Go on, why not sponsor this page for $5.00 and have your own message appear in this space.


Click here for details



Those Who Died That Others Might Be Free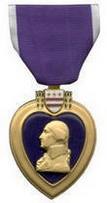 Lou Alberigo
Date and Place of Birth: Feb 19, 1917 Cranston, Rhode Island
Date and Place of Death: June 6, 1944 Normandy, France
Baseball Experience: Semi-pro (due to sign with Cardinals)
Position: Third Base
Rank: Private First Class
Military Unit: 2nd Battalion, F Company, 116th Infantry Regiment, 29th Infantry Division US Army
Area Served: European Theater of Operations

"He was one of those guys who could play any position," recalls Florio Ise, who grew up with Lou Alberigo in Cranston, Rhode Island. "If you asked him to catch, he would catch. Centerfield, leftfield, you name it, he could play it. He was a big, muscular, big-boned guy. He was fearless. There was nothing he wouldn't do."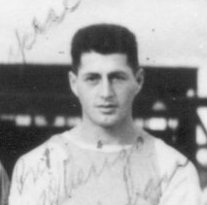 Louis Alberigo was born in Cranston, Rhode Island on February 19, 1917. He graduated from Pontiac Grammar School, served in the 243rd Coastal Artillery Regiment of the National Guard, and went to work for the local Fruit of the Loom mill. Alberigo - rated one of the best players in local diamond history - was playing semi-pro baseball with the Pontiac Men's Club and the Dyers Federation when he attracted the attention of a St Louis Cardinals' scout. On September 16, 1940, the 243rd Coastal Artillery Regiment was mobilized and sent to Fort Adams at Narrangansett Bay. Alberigo played third base for the Fort Adams baseball team in Newport's Sunset Baseball League in 1941 - his .417 batting average led the league, and the Fort Adams team was crowned First Corps Area champions when they defeated Fort Constitution, 12-3, at Fenway Park in Boston on September 13, 1941. Alberigo made an outstanding defensive play in that game with runners on first and second. He snared a hard-hit grounder, tagged the runner from second and threw to second to complete the double play. Major league scouts were in the crowd at Fenway that day but any thoughts of playing baseball professionally had to be put on hold as he joined the US Army on February 21, 1942.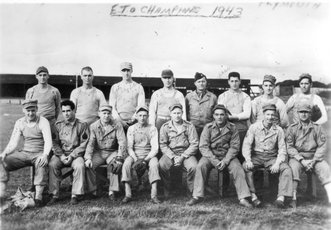 116th Infantry Regiment Yankees - ETO Champions 1943
(Alberigo is back row, third from right)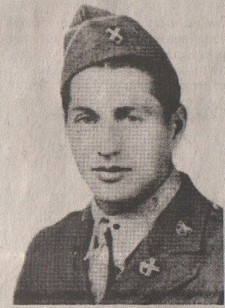 Alberigo was sent to England with the 116th Infantry Regiment of the 29th Infantry Division in 1943, where he would be involved in military training in preparation for D-Day. At the end of September 1943, the 26-year-old third baseman played for the 116th Infantry Regiment Yankees in the ETO World Series – a four-day, 16-team event to find the US Armed Forces champion of Europe. The 116th were a dark horse team who beat all opposition to reach the September 30 final against Fighter Command Headquarters. Alberigo, batting cleanup and playing third base, scored two runs in the Yankees' 6-3 championship win.

Eight months later, troops of the 116th Infantry Regiment were the first to face the devastating enemy barrage at Omaha Beach in Normandy on June 6, 1944. Men leapt from landing craft into waist-deep water and an onslaught of deadly accurate machine gun and mortar fire that virtually annihilated the initial waves of the 116th. Among the 2,200 men who lost their lives that day was 27-year-old Private First Class Louis Alberigo.

Shortly after the war the young Rhode Island athlete's body was returned to the United States and Louis Alberigo is now buried at Long Island National Cemetery in New York.
Added August 17, 2006. Updated May 2, 2008.
Copyright © 2013 Gary Bedingfield (Baseball in Wartime). All Rights Reserved.