Go on, why not sponsor this page for $5.00 and have your own message appear in this space.


Click here for details



Those Who Died That Others Might Be Free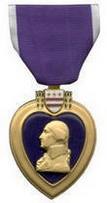 Hideo Akiyama

Date and Place of Birth: July 2, 1912 Eleele, Kauai, Hawaiian Islands
Date and Place of Death: July 10, 1944 Cecina, Italy
Baseball Experience: Amateur
Position: Shortstop
Rank: Private First Class
Military Unit: Company C, 442nd Regimental Combat Team US Army
Area Served: Mediterranean Theater of Operations
Hideo Akiyama was an American of Japanese ancestry and a devastating hitter in Hawaii's amateur baseball league. He would fight and die on the battlefield for his country.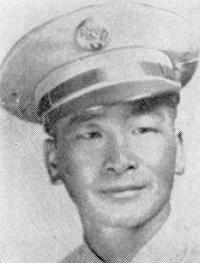 Hideo Akiyama was born on July 2, 1912 in Eleele, Kauai in the Hawaiian Islands. Akiyama attended Waimea High on Kauai and the International Correspondence School. Following graduation he worked as a surveyor for the Territorial Highway Department on Kauai and was a shortstop and "devastating hitter" in the Hawaiian amateur league.
Akiyama was inducted in the Army on March 22, 1943. He trained at Camp Shelby, Mississippi with Company C, 442nd Regimental Combat Team (RCT).
On June 2, 1944, the 442nd RCT arrived at Naples, Italy. They went into combat around Suvereto on June 26. Private First Class Akiyama died of wounds in Cecina, Italy on July 10, 1944.
Hideo Akiyama is buried at the Kauai County Cemetery.
Excerpts taken from In Freedom's Cause: A Record of the Men of Hawaii Who Died in the Second World War (1949) with permission from The University of Hawaii Press. Visit www.ajawarvets.org for more information on Americans of Japanese ancestry servicemen.
Added August 7, 2006
Copyright © 2013 Gary Bedingfield (Baseball in Wartime). All Rights Reserved.